Between 13th and 21st August, visitors to Dósa Nádor Square can experience a range of musical tastes for eight evenings. From classical to fusion jazz, from folk music to big band, experience great music in the unique atmosphere of Dósa Nádor square, which was renewed last year.
Light show
August 16th to 21st. between, every night from dark to midnight
Music programs
August 13th. 18.00
Fifth Season Band
Acoustic urban music played with folk music
August 14th. 18.00
FruzsikáS concert – Melody Art Association
Fruzsina Erdős-Tóth and Műsora Zsolt Tóth
The program is supported by the Ministry of Human Resources.
August 15th. 18.00
Surround music
Symphony sunbathing on the night of the Classics
August 15th approx. 23.15
Little night music performed by Kodály Philharmonic artists as the closing of the Classics Night
August 16th 18.00
Musician
The internationally known standing star of Hungarian folk music in Debrecen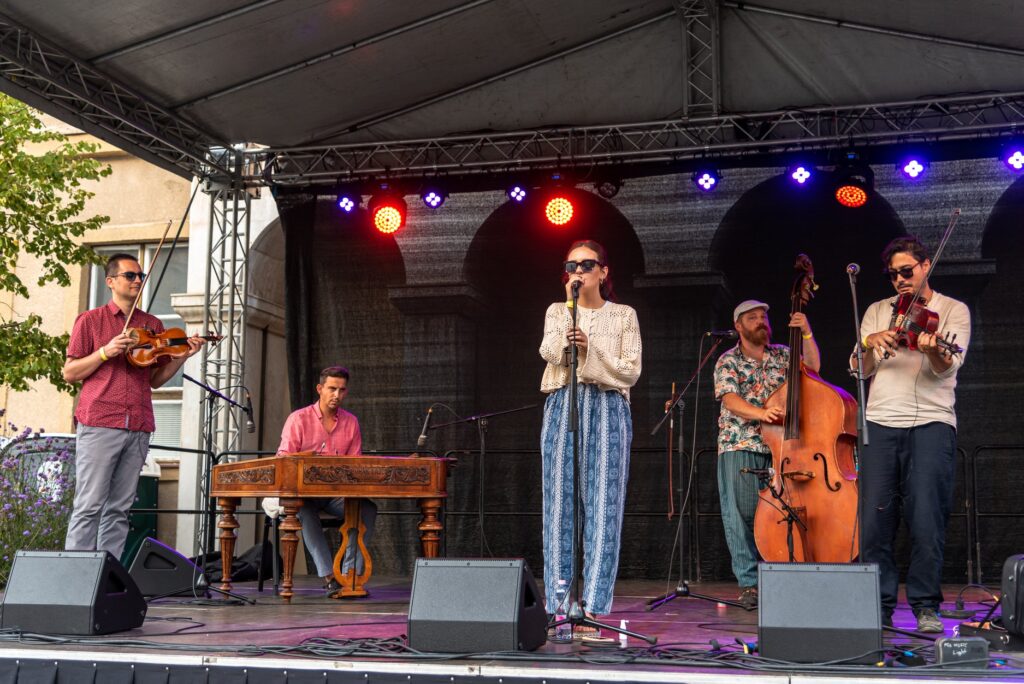 August 17th 18.00
Fusio Group
Unique fusion jazz performed by Péter Szandőfi and his fellow musicians
August 18th, 18.00
Bordeaux Dragon Early Music Order
Medieval world music from lyrical melodies to dynamic dance music
August 19th, 18.00
Debrecen Big Band
Without whom there is no Flower Carnival
August 21st. 18.00
Lisuus Brass Ensemble
Visits to the Dósa Nádor Square programs are subject to a PROTECTION CERTIFICATE from 13th to 17th August, from 18th to 21st August the programs CAN BE VISITED WITHOUT A PROTECTION CERTIFICATE!