In Debrecen, many cozy cafes and confectioneries entice you to relax, to have intimate conversations, to do "sweet nothing".
In addition to the "'kürtőskalács" you can taste home-made strudels and other specialities from the county and Hajdúság, or even the cake of Hungary, an award given each year to the best the country has to offer according to an expert panel of judges. 
The city's newest patisserie is the Jardin patisserie, which serves modern French desserts downtown. Here you can taste the caramel mandarin miracle, which is a toasted almond sponge cake filled with mandarin jelly, citrus caramel and caramel mousse and covered with salted caramel glaze, – a real winter dessert. Among others, you can also immerse yourselves in the taste of freshly baked Paris Brest, which is a crispy dough stuffed with hazelnut cream.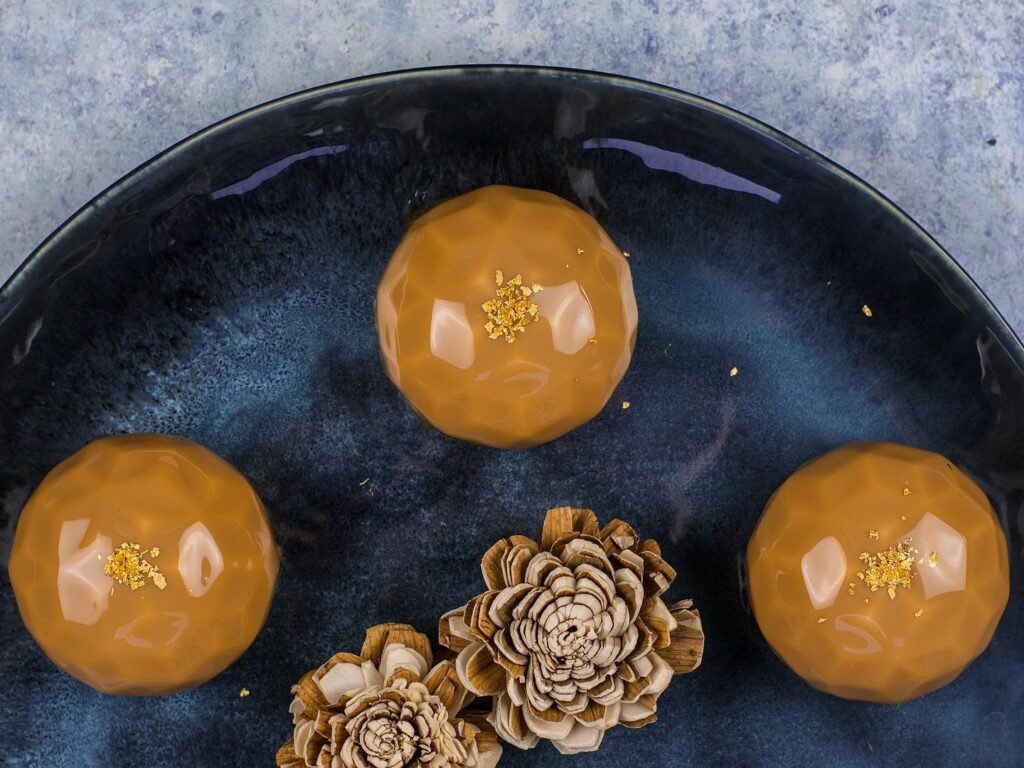 In addition to the French atmosphere, you can choose from a variety of handcrafted delicacies, such as the delectable salty caramel chocolate cake or the ginger mango cake specialties at the Black Sheep Café.

The Mákvirág confectionery is also a great choice. It was established in 2017 with the aim of introducing quality desserts, chocolates and ice cream to the sweet-mouthed audience of Debrecen and the surrounding area. In terms of ingredients, the flavors of their desserts are butter, cream, oilseeds, chocolate and fruit, with no emphasis on sugar. You can choose classic desserts, but you can also taste a number of free cakes including sugar-free dark chocolate-raspberry mousse or mango-coconut all-free cake.

In the city, of course, you can find real classic pastries, such as Szőke or at the Mandula confectionery. The Mandula Confectionery started in 1986 in the heart of the Great Forest and is deservedly famous for its artisanal ice creams and cakes.

The first Szőke confectionery was and still is located on Úrrétje street, right next to Böszörményi út. It is a popular place for expectant mothers with children on quiet mornings, and is a place for business meetings at other times or a popular place for students of nearby schools in the early afternoon. You can enjoy some traditional cakes but ice crémes and shakes are also one of the favorites. In addition, confectionery awaits you in the middle of the city on Hatvan street, right opposite the city's major post office and just a few steps away from the Reformed Great Church of Debrecen.