Even though summer is at its height and we all long for outdoor activities, art galleries are open and await visitors with exciting exhibitions. Some of the current exhibitions close on July 31 so if you don't want to miss them, take the last chance at the weekend and immerse yourself in some visual experiences.
We recommend you the following exhibitions.
Magical Hortobágy and 50 Years through our Eyes nature photography exhibition
When: Open until July 30, 2023
Where: Bényi Gallery & Kölcsey Center
Hungary's oldest and biggest national park, Hortobágy celebrates its 50th birthday in 2023. This magical landscape that is not only a national park but a UNESCO World Heritage Site has inspired artists for many centuries. In Kölcsey Center two photo exhibitions demonstrate the extraordinary beauties of this unique natural wonderland.
More details: https://www.facebook.com/benyigaleria (in Hungarian)
Round and round from Debrecen to Debrecen
Exhibition of keserű Károly Keserü
When: Open until July 30, 2023
Where: MODEM
The retrospective exhibition presents works made with special techniques. The exhibition, entitled "Round and round: From Debrecen to Debrecen", symbolises the life of Károly Keserű, who was born in Debrecen and lived in Australia and London for decades.
Curator: Nagy T. Katalin
More details: https://modemart.hu/en/exhibitions/korbe-korbe/
Along the Line
The permanent exhibition of MODEM's collection
When: Open until July 31, 2023
Where: MODEM
Along the Line is the permanent exhibition of MODEM Modern and Contemporary Art Center's collection, in Debrecen. The exhibition, which explores the contemporary use of the line in various media, comes into being by the curatorial selection from a deliberate and continuously evolving collection of the past 16 years including purchases of artworks and mainly donations of the International Artist Residency of Debrecen.
Curator: Süli-Zakar Szabolcs
More details: https://modemart.hu/en/exhibitions/vonal-menten-2/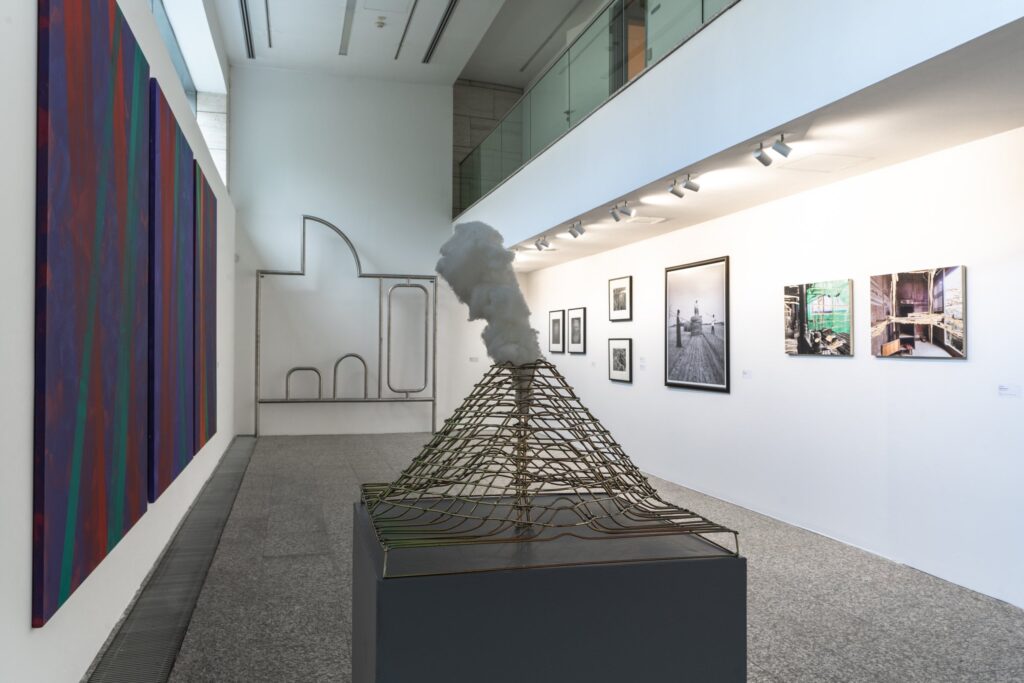 Re:Re
Artistic re-enactments, the art of re-enactment
When: Open until September 17, 2023
Where: MODEM
MODEM's exhibition Re:Re aims to explore the functioning and mode of existence, anthropological, socio-cultural and (art) historical contexts of artistic re-enactments.
Curator: Süli-Zakar Szabolcs
More details: https://modemart.hu/en/exhibitions/rere/